North East London Cricket League

North East London Cricket League
News Report
Bloomsbury open with a win over Pacific while Hackney defeat newcomers Canary Wharf CC
01/05/19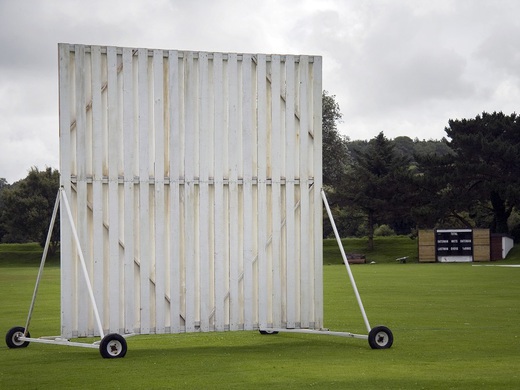 Bloomsbury (131 all out) inflict 62 run defeat on Pacific (69 all out)
Bloomsbury Royals were put into bat on a typical Springfield wicket that would have Geoffrey Boycott chuntering about uncovered pitches. Plenty of new ball swing with up and down bounce meant runs were at a premium. Somehow how the two Bloomsbury openers survived some excellent bowling. At drinks the score was 84 – 2 but some tight bowling from Tom Ireland and T.Garrett who both ended with 3 wickets each restricted the Royals score to 131 out.

The Royals struck early as Pacific started the chase with opening bowler Shakil Mahmud using the facilities to maximum effect to take 2 wickets. AHM Jahirul Haque and MRD Atiq then took 2 wickets each with Ben Hayward taking the catch of the day with a 1 handed grab in the slips to his right. Pacific's skipper Toby Chasseaud continued to grind out a score whilst trying to survive bowler friendly conditions, but once his wicket was taken by Shakil Mahmud wrapped up the innings in very quick fashion ending with figures of 6-6 with 3 maidens from 5.5 overs.
Hackney (171/2) beat new comers Canary Wharf CC (169/8) by 8 wickets
Hackney welcomed Canary Wharf, for their inaugural NELCL match, to a cold and blustery London Fields on Saturday.
Canary Wharf CC were put into bat and within minutes the new ball was peppering the pads of Canary's opening batsmen. Canary wickets fell regularly, led by Hackney CC's Jimmy Baber (3 for 19) - who challenged the batsmen with pace and bounce on a lively surface. Hackney's tight fielding unit suffocated Canary's runs. After slumping to a perilous 36 for 5 the middle order of
Canary Wharf fought back well, mining a respectable total of 179-8. A fight back which showed real grit for the season ahead.
After the break Hackney set about their task well and with a measured and risk free approach the two openers David Stranger-Jones (62) and Simon Rudd (57) laid the foundations for an 8 wicket victory combining to achieve their maiden century opening stand. The victory came with 12 overs to spare, to warm Hackney into May...
Follow the site to get the latest news and results straight to your email