North East London Cricket League

North East London Cricket League
News Report
Clapton and Fields continue unbeaten while St Clements crush Sov
02/07/19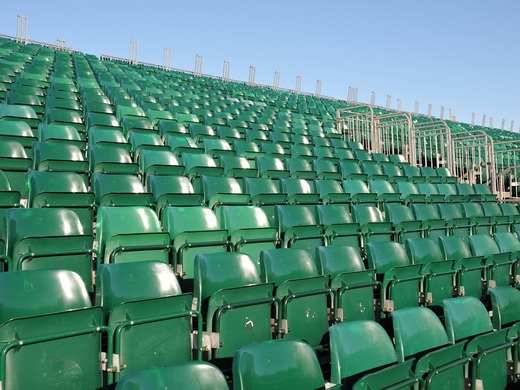 St Clements (193/0) thrash Royal Sovereign (192 all out) by 10 wickets.
On a glorious sunny day St Clements won the toss and elected to bowl. Opening bowler Adnan got an early breakthrough in the first over, a wicket which brought the big hitting Rumsey to the crease. He led the charge with a great knock of 83, supported by Dwight(24) and Ken (24). At the 20 over mark Royal Sovereign had amassed 145 for 4 and were set for a challenging total but the introduction of Momin proved to be a huge turning point. Taking 5 for 17 he ran through the Sovereign lower order, restricting Royal Sovereign to 192 all out in 31 overs.
Chasing a decent target the St Clements innings was all about openers Momin and Arslan who blitzed the Sovereign bowling attack. Together they put on an unbroken partnership of 193 in 19 overs to see St Clements home. Both batsman carrying their bats , full of class , put the away bowling to the sword, Momin hitting a brilliant 67(NO) and Arslan a fantastic 107 (NO).

Clapton & Oval (246/8) continue resurgence with two wicket win over Pacific CC (219/8)

On a baking hot summer's day, the cockerels of Clapton & Oval strutted home to a 27 victory defending 246 on a two-paced Millfields wicket against the valiant Pacific CC. It was a good toss for Clapton to win, and so it proved as 7 of the 9 Clapton batsmen got into double figures, with 6 of those bats giving their wickets away to largely disciplined bowling. The wicket was offering little pace onto the bat but the one Clapton batsman to withstand the heat and stickiness was Tom Taylor, scoring a magnificent 111 with 19 boundaries. The remaining cockerels batted around him long enough to get to a strong score.
Early wickets in Pacific's reply set the pulses racing as the temperature rose accordingly, but a couple of strong partnerships built around Toby Chasseaud (59) and some dropped chances got Pacific back into the game. A few generous extras donated to the total by Clapton had Pacific sensing victory, but a run out after drinks followed by the middle overs squeeze led by Iqbal Miah had the run rate climbing. By the time the opening bowlers came back in, double digits were needed with fielders out on the long Millfields boundaries. A confident defence, and it's four wins out of four for Clapton & Oval CC.

London Fields (207/7) remain unbeaten with 66 run victory over Tower Hamelts (142/10)
Cricket on the hottest day of this year! The LFCC contingent saw more sunscreens and water bottles on the field than cricket kit bags. There were more spectators than usual off the cricket ground basking in the sun as well. The pitch at Springfield was dry. As our captain said before the match, 'There is always something on this ground for both the batsmen and the bowlers' and indeed it turned out that way. Vijay who is infamous for his ability to win the toss found the first breakthrough by winning it and choosing to bat first.
Alex Turner who scored a ton last time when he played at Springfield Park opened the batting order with Paul Teasdale for LFCC. The first setback came when Paul Teasdale was given LBW just in the third over. Vijay (captain) stepped in at 3 to build a partnership with Alex. Alex departed making 32 runs. Leo joined Vijay on the crease to continue from where Alex left. They gradually started pushing for singles and doubles and kept the scoreboard ticking. However, the run rate had gone down a bit and they were desperately looking to accelerate. Vijay sends the word out to the team to promote Hitesh to bat ahead of Wayne and Chris Rice expecting him to play a Jos Butler/Hardik Pandya innings for LFCC. Vijay made 74 before getting out to Junaid whose ambidextrous bowling action was the talk in the LFCC dugout for a long time. Soon after Vijay's dismissal, Hitesh departed after the umpire gave him out for LBW. Wayne and Chris Rice then kept the momentum going by hitting a quick 8 and 19 respectively. 207/7 is what LFCC posted at the end of the 40th over. The LFCC Captain looked relax at the end of the innings knowing the excellent bowling options he had in his team.
To start the bowling attack, Vijay turned to Phil Clarke and Laurie Sayer who were LFCC's best strike bowlers on the field at that moment. Phil with his consistent McGrath-like line and length kept surprising the Tower Hamlets' opening batsmen and Laurie from the other end shocked them many times with his pace and carry to the keeper. Both were awarded a wicket each in their second overs. The next batsmen who came on the crease seemed unaffected with the early loss of wickets and went to hit some boundaries to put the pressure back on LFCC. Vijay called for a change in the bowling attack with Hitesh Naik replacing Laurie and Chris Murphy replacing Phil. Hitesh started his spell with a nasty beamer and went on to concede 11 runs in his first over. However, Vijay had faith and Hitesh came back to bowl an entire 8 overs spell and took 4 wickets crippling the middle order whereas Chris did well to restrict runs from the other end and bowled a 5 overs spell with 1 wicket. With Tower Hamlets being 7 down already, Vijay turned in to bowl spin replacing Hitesh and successfully cleaned up the Tower Hamlets tail end.
Follow the site to get the latest news and results straight to your email