North East London Cricket League

North East London Cricket League
News Report
Fields flatten Pacific while Hackney and Clapton also win.
23/04/19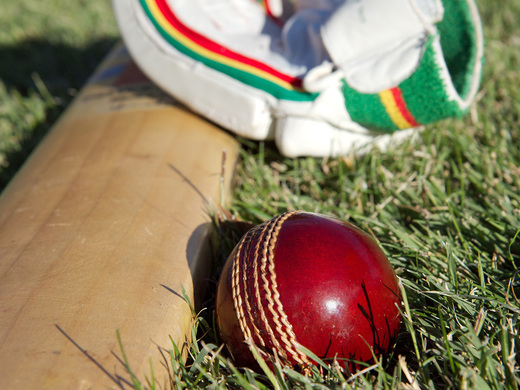 London Fields 62-1 beat Pacific 59 (all out) by 9 wickets
Blazing spring sunshine saw the start of the 2019 North East London Cricket League with defending champions London Fields CC playing host to Pacific at a packed London Fields.

Despite the sun-drenched conditions, a healthy covering of live grass on the pitch saw LFCC opt to bowl first, Upendra Gusain and new recruit Hiteshkumar Naik taking the ball for the home side.

Gusain struck with the third ball of the innings, bowling Pacific opener Aly Duncan for 0. Gusain's nagging accuracy and consistent away swing would yield figures of 7 overs, 2 maidens, 1 wicket for a miserly 13 runs.

Debutant Naik had an even more impressive start, beginning with a wicket maiden when Pacific number three Arsalan Syed was caught behind by LFCC keeper Robin Friend for 1. Naik struck again in his next over to bowl opener Rob Dinsey for 0, before Pacific skipper Toby Chasseaud and wicketkeeper Sumeet Sharma mounted a brief fightback.

Naik's probing length and prodigious swing would ultimately prevail and prove decisive in the match. Chasseaud (16) was well caught by Friend attempting to take the attack to the bowler with the score 27/4. Sharma was bowled in Naik's next over for 10, the ball barely kissing the off stump, then very next ball new batsman John Deighan was bowled for 0. Despite just missing out on a hat trick, Naik completed a deserved 5-wicket haul, ending with figures of 6-1-23-5.

Replacing Naik, spinner Dhawal Sawant kept up the pressure, bowling accurately to take 3 wickets (2.5-0-8-3) aided by veteran LFCC bowler Carl Death who ended with figures of 2-0-15-0, mainly due to some poor ground fielding. Death did however force a run out from his bowling to keep the wickets tumbling. A shell-shocked Pacific ended on 59 all out inside the 17th over.

LFCC openers Robin Friend (29*) and Alex Turner set about the run chase with alacrity, both striking handsome boundaries around the ground at will. With just two to win, Turner attempted a naughty ramp shot and was out for 24 in the sixth over, bowled by Sam Howes, leaving second LFCC debutant Stuart Bell to wrap up the victory, which he promptly did with a clipped four. LFCC reaching the target of 60 in six overs and making a winning start to their title defence.
Hackney CC (230/8) beat Royal Sovereign (108 all out)
Under baking bank holiday heat at Springfield park, Hackney CC got their 2019 league campaign up and running with a convincing win over Royal Sovereign.
Hackney were made to bat first, and the going was tough early on. The best of the Sov bowling was a workmanlike 1-29 from opening bowler Lucias Fulgance and 3-35 from Nick Frank. After the first ten overs Hackney were 46-1, then a mini-collapse left them at a suspect 79-3.
After much needed drinks, Hackney looked to build some partnerships and kick on. It looked like John Turner and Jotham Tonge would be the two to do this until Turner fell LBW for 15.
The middle/lower order then took up the mantle with Tonge making a fluent 30 from 19 balls and debutant Paddy Clarkson hitting some lusty blows on his way to a jug-avoiding 49. Sam Wrighton and Jimmy Babber hit 28 and 23 not out to help wrestle Hackney forward to a respectable 230 from their 40 overs.
After the break, Hackney looked to be in a hurry to get to the pub, with the opening bowlers Robert Perrett and Jimmy Baber making light work of Sovereign's top order. Seven wickets fell in the first 10 overs, as Perrett (5-0-22-4) and Baber (5-4-4-3) were on majestic form. Stumps flew and catches stuck, with one notable take from Stranger Jones at full stretch behind the wicket.

Royal Sovereign were in no mood to roll over entirely though, as Wayne Christian 15, David James 27 and Dennis Fanus 22 doggedly hung around to bring the score some respectability. However, the fight back was in vain, as the final wickets fell quickly after drinks, leaving Sovereign all out for 108.
Clapton & Oval CC (57/8) beat Tower Hamlets (55 all out) by 2 wickets
On unexpectedly warm and beautiful day to start the season, some excellent bowling by Clapton on a very tricky surface restricted Tower Hamlets to a first innings score 55 runs in a game where the ball dominated and only two batsman passed double figures all day. The wickets for the Clapton bowlers were encouragingly shared around with Ankit Chandna starring with 4/9 - a fine reward for consistently putting the ball on the stumps and letting the variable bounce to the rest.
But small run chases always contrive to test teams psychologically and this was no different. Some excellent and highly disciplined bowling from Tower Hamlets, most particularly from captain Ahammad Rabby, combined with aggressive field placings and a never say die attitude saw them fight their way to within a few chances of an unlikely victory. In the end, cool heads from Clapton finally prevailed thanks to a calm performance from Ishmael Matvad and Clapton won by 2 wickets before the drinks break. A game that really gave credence to the old adage that you can't judge a pitch until both teams have batted on it!
Follow the site to get the latest news and results straight to your email