North East London Cricket League

North East London Cricket League
News Report
Hackney and Bloomsbury both win, Fields get a walkover
15/08/18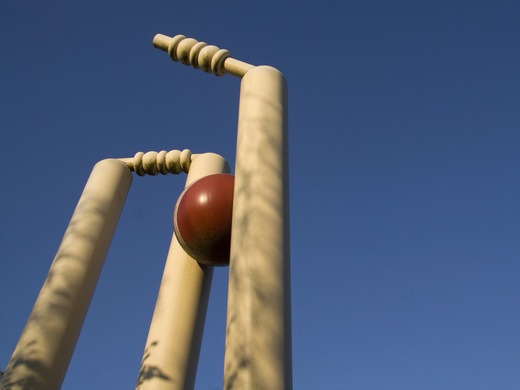 Hackney CC beat Pacific CC by 4 wickets in low scoring game
Pacific won the toss and elected to bat on a green wicket, following two to three days of heavy rain.

Hackney opening bowlers Craig Raddon and Archie Woodhead instantly found their rhythms with metronomic line and length pinning Pacific's opening batsman back. Scoring was slow, with Hackney backing up their bowlers superbly across the field.

Score board pressure finally lead to a flurry of wickets with Woodhead, and first change bowlers Robert Perret & Jimmy Baber steadily working though the Pacific top order.

Pacific finished on 118 all out inside 36 overs and following first-rate cheese rolls, Hackney took to the crease in reply. A fine opening spell from B Stockton and P Pandya saw Hackney perilously close to being bowled out for their lowest score this season. At 47 for 6 Pacific's total look a long way off. But for the careful and watchful batting of opener David Burgess (45 not out) who , carrying his bat and showing quick footwork against the Pacific spinners, expertly shepherded Hackney home to a 4 wicket win with 11 overs to spare.

Bloomsbury Royals seal 6 wicket win over Tower Hamlets (3rds)

Despite the threat of postponement the day before the two teams were met with a moist wicket that screamed bowl first. With the sun in the sky it would soon become nice to bat on so a very good toss to win. Due to some late arrivals the Tower Hamlets batting order was re-jigged and it wasn't long before Din Islam struck. He then struck again 3 more times including 2 in 2 balls although unfortunately sent the hat-trick ball down leg side. Ben Hayward picked up the useful wickets of Tower Hamlets top scorers Rumel and Zahid and the innings was shortly wrapped up in 27 overs.
Bloomsbury began the chase badly with opener Sumon falling 1st ball to Salman. That brought AHM Jahirul Haque to the crease who smashed a quick fire 50 from 31 balls. Mohammed claimed 3 wickets but with no real pressure on the chase captain Shahin Tota saw home the victory with an unbeaten 15.
Stoke Newington forfeited against London Fields so Fields get the 2 points and a walkover.
Follow the site to get the latest news and results straight to your email