North East London Cricket League

North East London Cricket League
News Report
Hackney clinch NELCL Title beating Champions Fields in their final game
10/09/19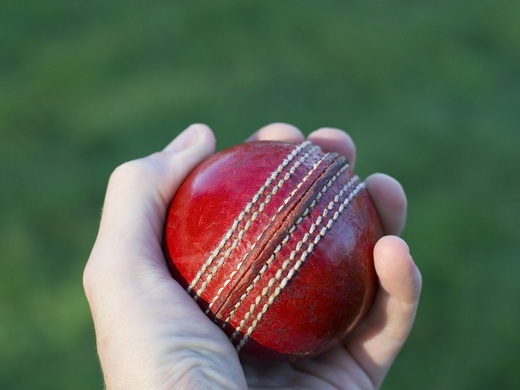 Hackney (263/9) crush Fields (144/10) to clinch league title with 119 run win
With the venue hastily rearranged the evening before, Hackney produced a match winning performance to beat champions London Fields in this season's title decider on Saturday.
Winning the toss and electing to bat, Hackney openers David Stranger-Jones and Ollie Wrighton got Hackney off to a strong start. Negotiating the early off-spin of VJ and the metronomic line and length from the Field's dependable strike bowler Phil Clark, they scored quickly only being separated by a piece of excellent fielding from the deep cover boundary, resulting in premature departure of Wrighton for 37. Following the runout Stranger-Jones dug in and continued to score freely until being undone on 40 by a clever piece of bowling off the bowling of Hitesh. At 123/3 in the 23rd over Hackney wobbled as they lost their skipper, to the Field's talisman Clarke, who had been brought back into the attack after the drinks break. This brought Richard Keep, Hackney's wildcard, to the crease. Selected for his ability to time the ball and his clean hitting, he settled in to dismantle the Fields attack. Getting off the mark with a sweetly timed 6 the Hackney no.5 amassed a quick fire 57. It proved to be a match winning innings and helped Hackney reach a commanding total of 263/9.
In response Fields started their innings in workman like fashion. The classy Fields' opener Robin Friend was well contained by the Hackney attack of Jimmy Baber and Craig Raddon both bowling tight and consistent lines. With Fields unable to cut loose the early breakthrough came again from a runout. This time some smart fielding by new boy Laurence Perry who skittled the Fields no2 for 9.

By the 19th over Fields were 89/2 and with Friend at the crease Fields still had a foot in the game. The turning point came in the following over. Skipper Maddicott brought himself on before the drinks break and his off-spin paid immediate dividends. Seeming to see an exciting scoring opportunity Friend skipped down to Maddicot's first ball and was promptly stumped. After that the Fields innings failed to recover. There was a flicker of resistance from VJ and Dhawal but they were unable to lead the required counter attack and when Laurance Perry was introduced his left-arm wrist spin mopped up the tail leaving Fields all out for 144 and him with impressive figures of 5.2/6/4.
Clapton (289/4) beat Bloomsbury (278/5) by 11 runs in high scoring thriller
Sunny August has turned into chilly September, but Clapton were able to warm themselves on a red hot batting effort which was enough to secure the last points of a great season for the cockerels.

After winning the toss and deciding to bat, Clapton's determined start laid the foundations for a big total. Better late than never, Abdul Munim finally got the runs his talent demands, punishing anything on his legs and taking calculated risks to get to his high score of the season, 68. He was ably supported by Adarsh (partnership of 71) and Ray (partnership of 55), with the former looking in command as he upped the run rate with good running and several contenders for shot of the day. He looked set for a big score but a call and then no call for run by Abdul had him stranded for 32. Clapton teammates muttered curses in solidarity, though most gave the returning batsman a wide berth to work out his frustrations on the early autumn leaves. Ray joined his old friend and run out merchant Abdul at the crease, and wasted no time in joining the fun. A quickfire 29, his highest score of the year, before Hiru did for him. Abdul had guided the innings to a promising platform of 155-3 off 26, so when joined by Tom Taylor, decided to get going and really get to a big score. Just as he looked good for a century, luck deserted him and a low ball got through to rattle the stumps. Clapton had seen this story before as the lower order braced themselves for quick runs, but Taylor and new batsman Alfie had other ideas. Alfie had also flattered to deceive this year, but could do no wrong today, scoring 12 boundaries in his powerful 68*. Taylor was happy to take the back seat in the partnership after a quick delivery had done a bit of damage to his forearm, but a brisk 48* was just the tonic. Clapton were hoping to break the 300 run barrier, but happily settled for 289. A tight opening 9 overs from Taha and Ish was soon rewarded with early wickets and had Bloomsbury needing a Stokesian miracle, with a run out, an lbw and a nick behind accounting for the top order. First change bowlers Stan and Rohin soon added to the wickets column and Clapton were threatening to run through Bloomsbury, with the score at drinks (127-5) making pleasant reading for the cockerels. However a patient rebuild soon had the captain changing tack, sending the fielders to the boundaries and attempting to strangle the run chase. As the partnerships between opener Rana and Shakeel (73*) grew, several chances were spilled (by the end of the match the dropped catch ledger would read a generous 6). The run rate kept growing though, quick singles snuffed out by Nadir and boundaries averted in the deep by the all-round excellence of Taylor and Alfie. One boundary an over just would not do. They made a mighty go of it though, with both batsmen unbeaten, Rana carrying his bat for a great knock of 105*. Clapton did just enough to win by 11 runs.

Sovereign (301/6) win the battle of the pubs with 11 run win over Camel (290/7)
In the last game of the season, ever-confident Sovereign captain Lucius 'I don't lose tosses' Fulgence kept up the habit of a lifetime and elected to bat first without a second look at the pitch, hoping that enough of North London's St Lucian diaspora would show up to field a full team eventually. On a dry and surprisingly bouncy London Fields strip, Camel openers Kit (8-1-37-2) and Quinn (8-2-34-2) immediately set up shop in the corridor of uncertainty and were rewarded for their tight lines and canny swing with several early wickets. The scorecard was looking shaky for the Sov at 34-3 after 10 overs; but after weathering the early storm, Oliver French (76) and Dwight Alexander (112) proceeded to plunder the middle overs for a merciless fourth wicket partnership of 192 with a mixture of stylish drives, flashy flicks, sharp singles and the odd hoik towards the trees overhanging the comically short boundary. When French finally looped up a tired drive to mid-off and Alexander played on after belatedly banking the team's first century of the season, the stage was set for Ken Willock (47*) to keep up the momentum and take the Sov to a formidable total of 301-6 from their allotted 40 overs.
Imposing score or not, the driving seat always felt a little wobbly on a high-scoring London Fields pitch with 9 players to patrol the perimeter; and so it was to prove, as the Camel came out brimming with positive intent and opening Sov seamer Jamie was forced off injured in just his third over. Aside from a classic mix-up between the wickets to gift the run-out of captain Tom, chances were much harder to come by than boundaries in the early stages as the batsmen chipped patiently into the monster total with the occasional help of a comedy misfield or five. Dennis Fanus' (8-0-45-1) aggressive line, length and mouth started to cause problems in roughly equal measure either side of the drinks break, at which point the Camel had assembled a respectable platform of 121-2 and were looking to crack on towards their unlikely goal.
Keeper-batsman Brendan Cleaver marshalled the Camel score confidently towards 250, and the bins under the trees began to brim over with both literal and metaphorical rubbish; but when he finally nicked behind after a magnificently paced 134, the total was still a fair way off and the lower order were walking out into what could generously be described as 'fading light'. Always in the game but never ahead of the hefty required run rate, the Camel were left with little choice but to continue with their crepuscular assault against the umpire-mandated slower bowlers. Caribbean Kens George (8-0-63-1) and Willock (4-0-49-2) held their nerve to ensure the valiant chase finally fell short by 11 runs in a rushed and fractious finish.
Follow the site to get the latest news and results straight to your email