North East London Cricket League

North East London Cricket League
News Report
Hackney stay top as Bloomsbury and Canary Wharf notch up wins
14/05/19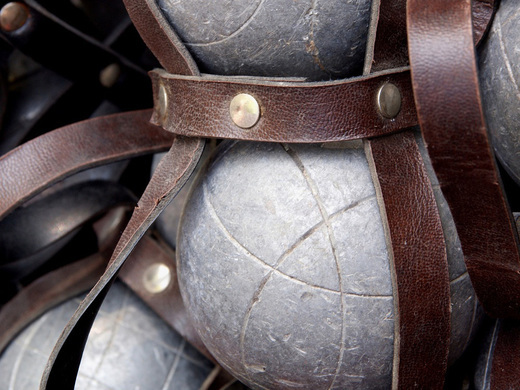 Hackney CC (128/2) beat St Clements CC (125 all out) by 8 wickets
Hackney achieved their third successive win of the season against newcomers St Clements on Saturday afternoon. After winning the toss and inserting St Clements, a strong Hackney seam attack set about dismantling a determined St Clements batting line up. The tone was set by metronomic seamer Jimmy Baber who took a wicket in the first over. Wickets were shared evenly between the Hackney bowlers with a particularly miserly spell from new man Paddy Clarkson in the middle overs. St Clements battled doggedly but were unable to gain any momentum and subsided in 35 over for 125 all out.
Hackney were not seriously troubled in their reply. Opener David Stranger Jones showed a threatening return to form knocking a graceful 68 not out while fellow opener Simon Rudd (44) narrowly missed out on carrying his bat. At the halfway mark Hackney were 114/2 when no.4 Ben O'Regan came to the crease smashing two quick boundaries, including a 6 off the last ball to bring Hackney home in style.

Canary Wharf Royals CC (154/4) beat Pacific CC (148/5) by 6 wickets
Opening the bowling with 2 debutantes, Shyam and Krishna, Canary Wharf CC got to a dream start getting Pacific CC's top 3 wickets inside the first 5 overs. Pacific CC tottering at 6/3 at the end of the 5th over did a fine job in slowly but surely building their innings on the back of 2 fine performances by their middle order batsmen. T. Chassean (62) and B. Stockton (44) were patience personified as they saw off the brilliant Shyam (5-3-3-3) and Krishna's opening spell of 9 overs. They then started getting the scoreboard ticking with singles, putting the odd bad balls off to the boundary. By drinks, they had crawled their way to 50/3 at the end of 17 overs. It is really after the 17th over that they changed gears first targeting Abinav's first over with consecutive boundaries punishing his looseners. Though the ground fielding from Canary Wharf Royals CC was top notch, Cheassean and Stockton kept upping the run rate in the overs to come as the field spread to stop the boundaries. With help from M. Siddiqui (17) who rotated strike to get Cheassean to bat most of the final overs, Pacific CC reached a respectable 154/4 – adding over a 100 runs off the last 18 overs.

With rains threatening to spoil the game, Canary Wharf Royals CC was left having to start off with a healthy run rate as it was decided that a minimum of 15 overs were required to get an official result. Canary Wharf Royals CC started off well aided by some loose bowling by Pacific's opening bowlers who gave away as many as 12 extras within the first 5 overs. Charan and Nipak also put away the bad balls to the boundary regularly keeping the run rate at over 6 runs per over. Both the openers were looking good, when the change in bowling effected the wickets of both openers. Charan fell to a hoisted sweep shot, caught at the boundary off Aroon who was tempting both the batsmen with his well-controlled, flighted deliveries pitching at driving length. Nipak followed suit as he punched a length ball straight back to be caught by Shaz off his own bowling. Sid then played a beauty of an innings scoring 53 which was peppered with brilliantly timed drives and lofted straight drives. In an example of perfect pacing – Sid anchored the Canary Wharf innings to perfection ably aided by Paras. Canary Wharf lost Paras and Abinav in quick succession, which brought in Arjun. Arjun and Sid saw Canary Wharf almost through to a victory. Sid fell with just 2 runs to win. Arjun the finished the formalities with a massive 6 over mid-wicket that must have gone about 80 meters. This records Canary Wharf Royal's first victory in the NELCL setting them up for the rest of the league.

Bloomsbury CC (223 all out) beat Bloody Lads (122 all out) by 111 runs
Bloomsbury Royals won the toss and chose to bat on a slightly damp but beautifully prepared wicket in front of a handful of spectators at London Fields. Royals opening pair put on an excellent 100 partnership despite some excellent bowling Sheldon Greenland that would see him post figures of 0-16 from his 8 over allocation. Sumon JB reached his fifty with several boundaries and eventually departed for 68. Bloody Lads sensed a way back into the game with Tom Clarke and Soloman Sulelegbe both taking 3 wickets each. Shakil Mahmud ensured the Royals went past the 200 mark with a composed knock of 24 setting the Bloody Lads a target of 224 to win the game.

The Royals struck early and the Lads were quickly 17-2. The Lads then deployed the old hit the new ball into the swimming pool technique so as an older replacement had to be used but the resistance was broken by AHM Jahirul Haque whose excellent accurate bowling saw him finish with 4 wickets, 1 being a superb piece of glovework behind the stumps from AR Rana. The Lads were finally all out for 112 as man of the match Sumon JB picked up the final wicket with his 1st ball.

Follow the site to get the latest news and results straight to your email