North East London Cricket League

North East London Cricket League
News Report
Lads pull off surprise win to beat champions Fields
05/08/19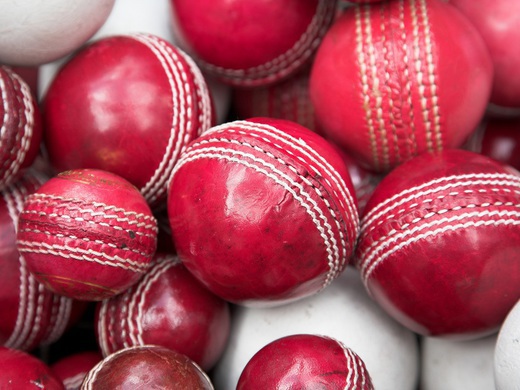 Bloody Lads (257/7) pull off surprise win to beat league champions London Fields (100 all out) by 157 runs.
BLCC won the toss on a cloudy but warm day in East London.
The BLCC lost an early wicket but recovered to build a gradual foundation. Pawson (17) and Adegbola-Phillips taking the total past 50 before the 2nd wicket, the latter then further building the total with Wilcox (17). Adegbola-Phillips' innings was crucial, ultimately ending on 56 but just as the middle order started to take advantage of the wickets in hand with more expansive batting. Bennett the first of these brilliantly plundered 20+ off a single over to shift the gears. Powell, Gudka and Barber all followed with 38, 24 and 23* respectively. It was a crucial last 15 which nearly doubled the total. Powell's 38 came off 19 balls and Barbers 23* off 10. These performances turned a sub par total into a very competitive one - and changed the mood at tea.
That mood was to swing more in BLCC's favour with the opening overs. Powell and Barber merited their extremely attacking fields with a triumphant opening partnership. Pace, swing and smart sets saw the top 4 taken apart - two clean bowled by Barber (2-34), two caught in the slips from Powell (3-24). A brief surge of resistance from Hitesh coming in 6 and cruising to 32 wasn't enough to switch the momentum as Adegbola-Phillips (3-24) and Sule-Legbe (2-7) came on first change with similar success. London Fields were dismantled for only 100 in 20 overs. One of the best bowling performances in recent BLCC memory.
Clapton (207/5) beat Royal Sovereign (206/9) by 5 wickets
The Clapton & Oval Cockerels got back to winning ways against Royal Sovereign CC, with a thrilling chase masterfully orchestrated by "Rambo" Ramiz Khan and Mitch "The Bison" Greenham.
After winning the toss, Clapton elected to field and utilise some early greenery on the pitch. Taha Abrar (6-1-26-1) was getting some prodigious swing to Sov Chairman Alfie and a sharp stumping from Ray Damaze brought early reward for Clapton's efforts. That brought Dwight Alexander to the pitch, who punished anything off his legs with flamingo-like flicks to the tune of 72. Clapton were generous to both David James (29) and Alexander, James dropped off a tough caught & bowled and Alexander nicking to no one between keeper and 1st slip too. The most peculiar survival for Alexander though came when a sharp delivery from Ankit Chandna hit the top of off stump, but the bails refused to oblige in scenes reminiscent of the World Cup. Clapton's protestations brooked no concern from umpire Stanley, who had supplied the zing bails, which curiously didn't zing even when successfully dislodged.
Clapton put this behind them and took pace off, employing the soon-to-be patented Iqqy Squeeze to stem the flow of runs from the set pair. Iqbal Miah (8-1-20-4) has been in terrific form with the ball this season, and his perfectly placed fielders did him proud as frustration got to the Sov batsman. Miah ripped through the top and middle order, accounting for James, Eraj Alexander at 4, Ken George at 5 and Ken at 6. When Tom Taylor snaffled D Alexander at mid-wicket, Clapton were dreaming of a sub-200 score to chase. But the Sov lower order didn't oblige, batting their overs to get to a defendable 207.
The Sov opened with tight lines to stem runs and were getting wickets to boot as batsman chased deliveries that were not there to be hit. Amir Khan was out in the first over as Nadir Abrar and Taylor (20) dropped anchor to try and see off the new ball, but struggled to find any scoring shots. Nadir fell, and Clapton's non-Chairman Alfie and Ray Damaze falling soon after, none troubling the scorers much. Rambo Khan in at 6 managed to navigate the excellent Lucius Fulgence (8-1-28-3) as Clapton tried to find the drinks break, desperate to regroup. The COCC limped to a lowly 50-5 at the halfway point of their innings.
From here, The Bison of Greenham and Rambo Khan rebuilt. The 6th wicket pair saw off the immediate threat but faced another: over 10s required from just 15 overs left. All the while the partnership grew, getting to 50 in the 28th over and the 100 run partnership in the 34th over as Bison & Rambo drew blood in the form of multiple boundaries each over. Just the 57 runs off 36 balls were required as the batsmen had Clapton believing and Tom Taylor rearranging dinner date plans. Mitch and Ramiz brought the equation down to 8 off 10, where two boundaries from the Bison (46*) won the game in the 39th over and saw a pitch invasion as Man of the Match Ramiz Khan (77*) got a guard of honour. Just the 157 run partnership for the 6th wicket then, and Clapton and Ray Damaze winning bragging rights for another year.
Bloomsbury defend low total (167 all out) to beat St Clements (161 all out) by 6 runs
If you've ever moaned about inconsistent bounce when playing on the Hackney pitches then go and play at Valentines park and you'll never complain again. The usual home venue of St Clements was used due to the postponement the week before of this fixture. St Clements won the toss and put Bloomsbury into bat. They'd clearly played here before.
With early pace on the ball it can be difficult to control and wides were common. Extras would end up top scoring but Shohel and Shahin made valuable knocks of 21 and 20 to ensure something to defend was achieved. Momin took 4 wickets after drinks showing pace off was the way to go. 167 was reached and the pitch showed no signs of flattening out.
St Clements raced off from the start reaching 70 after 7 overs and looked on course to knock off the required runs before drinks. With bowlers regularly rotated Syed Hossain settled at one end and made the breakthrough, he would end up being the pick of the bowlers ending with 3-17. The prized stumping of Afghan (34) being the vital wicket. With only 7 runs needed the final wicket, albeit the 9th due to St Clements only fielding 10 players, came from one that kept low and hit the pads. A tight game that could've gone either way.
Tower Hamlets (223/10) claim was win against Pacific CC (138/10) winning by 85 runs
In the first innings Pacific CC had a tremendous start, such a good start that after 9 overs the home team were 55 for 5. To halt this batting collapse, required steadying batting partnerships. The beginning of which was given by Khalid Ahmed and Mamunur Rahid with a partnership 57 between them to get to 113. With Khalid Ahmed ending with a valiant 60 and Mamunur Rashid ending with 31. This meant Tower Hamlets CC were brought up to 120 for 7 in 18 overs. Finally with some lower order batting prowess Tower Hamlets CC ended on 223 all out in the 35th over. Most of the runs down to Nasir Ahmed who ended the day with an unbeaten 52.
Follow the site to get the latest news and results straight to your email