North East London Cricket League

North East London Cricket League
News Report
League champions win and Bloomsbury continue unbeaten
05/05/18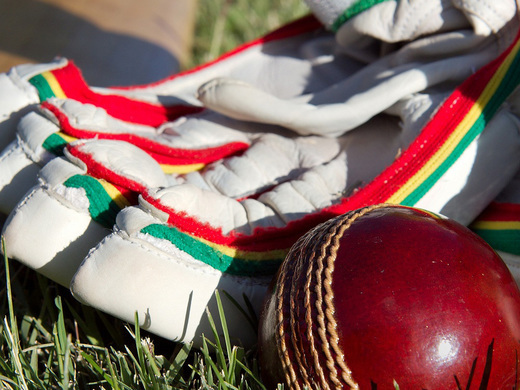 London Fields CC, 205-7, beat Pacific CC, 145, by 60 runs
Glorious sunshine heralded the start of the NELCL for two teams well acquainted with each other having met in two recent pre-season
friendlies.
Winning the toss London Fields (LFCC) opted to bat first. Robin Friend and Alex Turner making a watchful start against early accurate bowling from Pacific's captain and left-arm seam bowler B. Stockton. Early short deliveries from J. McGinagall were put away by Friend before he was trapped LBW for a quick-fire 19 to the same bowler in the sixth over. Turner (6) followed in the next over departing LBW to Stockton who was finding swing and making good use of a soft track, with the odd ball misbehaving just short of a good length.
LFCC captain, Vijay Shah, and Paul Teasdale attempted to rebuild the LFCC innings. Shah, the more fluent, was unlucky not to find boundaries with good shots pulling up in the long grass of the outfield. Against the disciplined change bowlers of O. Haill and A. Puscinelli, LFCC reached the halfway mark of drinks with no further wickets down (85-2). Now in a position to accelerate, LFCC upped the scoring until both Shah (34) and Teasdale (50) were caught in the deep in quick succession. Two more quick wickets followed for Pacific with Tom Hughes and Vidal Bharath departing LBW to the accurate Stockton and Ireland respectively. Late hitting down the order from Alec McCrindle (34*) and Troy Utz (21) took the LFCC total to a respectable 205.
Pacific's innings couldn't have got off to a more dramatic start with LFCC's Philip Clark taking a wicket with his first delivery of the season (caught at point) and two more wickets following in the first over (bowled and LBW). Clark, the pick of the bowlers, ended with 8-1-33-4. Shah's off spin (7-0-32-0) proved an economical foil but watchful T. Chausseaud (20) and free-hitting M.Siddiqui (55) steadied the Pacific innings before Chausseaud was trapped LBW to Clark with the score on 72-4. Pacific's captain Stockton attempted to marshal the middle order but when Siddiqui was well caught at long off for 55, then a direct hit ran out A. Duncan for 1, and Stockton fell LBW to Rupert Ekblom for 17, the target of 205 seemed a tall order. Accurate pace bowling from Laurie Sayer (8-1-30-0) and regular wickets from leg spinner Ekblom (7-0-37-3), meant that Pacific struggled to up the run rate. It was left to Troy Utz (3-1-4-2) to finish the job for LFCC taking two wickets to wrap up the innings and the victory.
Bloomsbury, 71-4, beat Camel 69 all out by 6 wickets
Elsewhere in the NELCL a depleted Camel met the new look Bloomsbury Royals on lovely sunny Saturday afternoon at London fields. Camel won the toss and elected to bat. An early run out and 2 LBW decisions dented early hopes of sizeable total. Then MD Ariful Islam stepped up and polished off the middle order with wickets falling in quick succession, finishing his spell with 6 wickets from 7 overs. CAmek were all out for 69 within 25 overs. The Royals set about ruthlessly chasing down the target with opening batsmen Md Sohel Ahmed smashing 44 (including 5 4's and 2 6's). A late stutter with 4 wickets falling wasn't enough to stop the Royals marking another emphatic to victory, ending their innings on 71/4 off 13 overs.
Follow the site to get the latest news and results straight to your email