North East London Cricket League

North East London Cricket League
News Report
London Fields v Stoke Newington
Author: Simon Hore, 19/05/13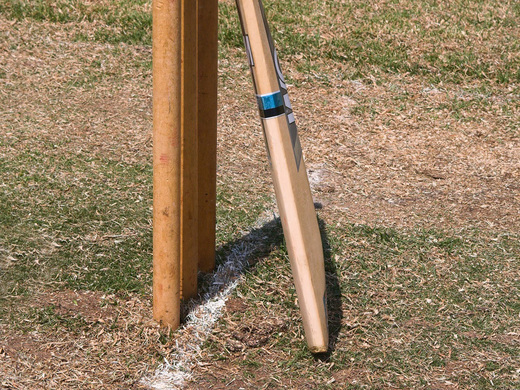 Opening pair Simon Hore and Irfan Mohammed, showing pace and movement, had London Fields almost immediately, Simon getting opener Adam Graham caught down the leg on the last ball of the first over. Irfan matched him with a wicket maiden bowling Alec Mc Grindle. The third over was a wicket maiden from Simon catching Arthur Smart LBW. Irfan replied getting Steve Fernbank caught at first slip. Simon then bowled Troy Utz leaving Fields reeling on 6 for 5 wickets after 6 overs.

That left David Miller and Steve Donelan at the crease and in Simon's 5th over Donelin edged to first slip but was dropped. Thereafter this pair carefully set about giving Fields a workable target. By drinks they had recovered to 62 for 5 and the score had progressed to 85 when Abulkasim Nalla got Miller caught and bowled. Ben Sanders came in and backed Donelan well before falling to Abulkasim first ball. Abulkasim picked up another couple of wickets with the score on 105. Vidal Barath scored some useful runs and Fields finished on a very respectable 139 for 9, given the early collapse.

Stoke Newington started carefully, Sarafat Ali and Raheem Khan getting to 31 before Ali fell to a great catch at deep mid on. In came Aghir Ali who played carefully: Raheem was bowled with the score on 40 after 12 overs. In came Winston Williams and the score moved on steadily until Williams attempted a suicidal single and was run out (61 for 3). When Russell Jahangir was caught for 4 suddenly at 65 for 4 things were looking wobbly.

Ali was steadily accumulating and when Salim Mohammed went for 7 with the score on 94 there were only 46 needed. Ali and Abulkasim got the score to within 5 of the target before lashing out (and getting out) both in the deep. Opening bowlers Irfan and Simon saw Stoke Newington home.
Follow the site to get the latest news and results straight to your email