North East London Cricket League

North East London Cricket League
News Report
St Clements register first ever win, while Clapton pip Camel in nail-biter and Sov see off Hamlets.
07/05/19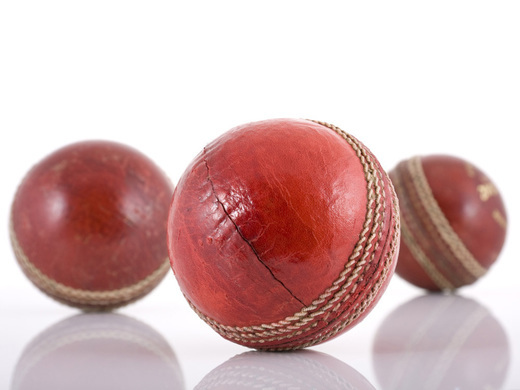 St Clements (180/4) ease past Bloody Lads (178 all out) to record first league win
Opting to bat first Bloody Lads produced a strong batting performance with solid contributions from home captain C Pawson (40) and P Alexander (60) but the stand out St Clements bowler was Adnan Adnan who produced figures of 6-28 managed to help peg back the Lads to 178 all out in 38 overs.
In reply, St Clements opener Arslan Arslan produced a match winning innings of 84 not out to see St Clements home in their first league game of the season, supported by a strong innings of 40 not out from Javed Javed.
Clapton CC (179/8) beat Camel (178 all out) in low scoring nail-biter
On a day of when the weather couldn't make up its mind, freezing hail, thunder and rain one minute,
balmy early season blue skies the next, the game followed a similarly unpredictable pattern. On a pitch that had taken a lot of rain, Clapton & Oval won the toss and elected to bowl.
The Camel made a fine start, seeing out some early low bounce to take advantage of some loose bowling and sloppy fielding. Lead by the powerful bat of Quentin (70) and ably supported by Matt Hoslin (46), the Camel raced to an impressive 128 for 3 by 20 overs and seemed set for a big total. But regrouping after drinks, Clapton fought back well with more disciplined lines and lengths led by Iqbal Miah (3/7) and Ishmael Matvad (3/33) to eventually bowl the Camel out for 178 in 30.3 overs.
Clapton began their chase well after the early loss of opener Jamie Doe to a beautiful yorker from the impressive Woods (2/30) who bowled with good pace and nagging lengths through out. Amir Khan (61) took advantage of anything short and powerfully got Clapton ahead of the run rate, supported by the cool head of Ray Daman (31). At the drinks break Clapton were 112 for 1, and seemed in control of the game, but a clatter of wickets led by Miller (2/18) and Quentin (2/47) - all of the Camel's 8 wickets were bowled - made for a very nervy finish.
Ishmael Matvad (34) and Iqbal Miah (13 not out) eventually restored some composure and in difficult batting conditions and with the light fading, almost steered Clapton over the line, until Ishmael fell with just 16 runs to get. The Camel made a huge last
effort and showed great fighting spirit but it was not to be, with Abdul Munim, Clapton's 'finisher' finally hitting the winning runs to earn Clapton a hard fought victory.
Royal Sovereign (207/7) win against Tower Hamlets (166/8) in rain shortened game
Tower Hamlets won the toss and put the Royal Sovereign in to bat, doubtless hoping that the pitch would dry out after the rain showers for the second innings. However, the Sovereign started well with both openers getting a good start until removed in one over by Shumon Shorif (42-2) This seemed to be a theme for the Sovereign batsmen as others got good starts but could not continue to post a bigger score. Lucius Fulgence anchored the innings with a well judged and gutsy 39, supported by new skipper Dwight Alexander (25) and Ken Willock (24). With lusty hitting in a rain shortened match (35 overs) especially with a rare six from Nick Frank, the Sovereign ran up a respectable 207 fo r 7 off their 35 overs.

Tower Hamlets' openers were becalmed by the accurate bowling of Joe Allen (30-2) and Nick Frank (24-2) and this hastened a minor collapse, seeing them 42-5 and looking worried. However Shumon Shorif came to the wicket and gave Hamlets a fighting chance, scoring 60, combining patience with strong hitting and getting good support from the tail. However, Nick franks took the crucial wicket of Shorif and further wickets began to fall just as the rain and hail came in.
Follow the site to get the latest news and results straight to your email