North East London Cricket League

North East London Cricket League
News Report
Stoke Newington pull off win in last game of the season
17/09/18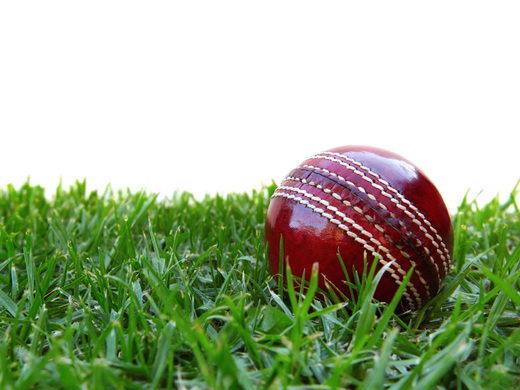 Giant-killing at the Marshes as Stokey 3rds "Mulla" Hackney"!
A characteristically youthful Stokey 3rd XI (average age 16 and a quarter) came of age and pulled off arguably the biggest giant-killing in NELCL history by defeating high-flying title-contenders Hackney CC by 93 runs at the Marshes. Stokey'slowly position adrift at the foot of the league table and a record of nine consecutive losses (and just one win in their last 17 matches) had led this young home-grown team to be tagged (perhaps unsympathetically) as the league's whipping boys. As a result,
Undeterred, Skipper Sarafat Ali (at 22, the oldest player in the side) won the toss and chose to bat in glorious late-seasonsunshine on what proved to be another excellent pitch at the Marshes. Nobody could have predicted what followed - as Stokey 3rds showed a maturity far beyond their years to post an intimidating 294 for 7 off their 40 overs. The total was underpinned by a brutal innings of 130 off 87 balls from U15 Jameel Mulla, supported by U16s Ramiz Khan (37) and Michael Tucker (25) as well as Sarafat (31). The Stokey batting tyros gave a masterclass in how to pace an innings in the face of a determined effort from Hackney's bowlers – 49 runs coming from the first ten overs, 62 from the second ten, 83 from the third, before striking out for 100 runs in the final ten overs. Pick of the bowlers for Hackney's attack (which stuck gamely to its task) were Rob (2 for 41 off six) and Skipper Edgar (2 for 69 off eight).
In response, Hackney were always up with the run rate but suffered a steady loss of wickets. Stokey U16 seamers, Joe and Safi, each struck early, and star spinner Jameel picked up the key wicket of Edgar (leg before for 20) leaving Hackney teetering at 66 for 3 off ten overs. A three-wicket burst from quickie Raqib Matin (3 for 21 off seven) then effectively ended the contest. A brief fightback from Jo and Si (40 runs each) gave Hackney a glimmer of hope, before Skipper Sarafat (3 for 38 off five) returned to break the partnership and polish off the tail, with Hackney finishing on 201 all out.
Few would begrudge the Stokey boys their astonishing victory. The ever-increasing standard of the NELCL (surely one of the best local leagues in London) has made life very difficult for a youthful (but undoubtedly talented) 3rd team. However, all the hard knocks of the last two seasons were forgotten in the post-match celebrations!
Follow the site to get the latest news and results straight to your email