North East London Cricket League

North East London Cricket League
News Report
Tower Hamlets inflict surprise defeat on Hackney, and Lads complete gigantic chase
03/09/19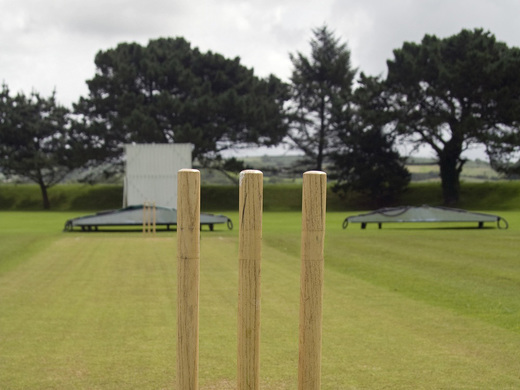 Tower Hamlets (246/9) inflict Hackney's first defeat of the season (207/10) with 37 run win
A strong Tower Hamlets outfit powered to a comfortable win over Hackney in the rearranged rain affected fixture. In the first innings Tower Hamlets got off to a rocky start thanks to a lovely bowling spell by Archie taking 2 wickets for 10 in his opening spell. This meant Tower Hamlets were 31 for 3 after 7 overs. The reigns were then taken over by the pair of Shakeel Ahmed and Jakir Hussain who then went to put up a 100 runs partnership in the next 17 overs ending the day at 55 runs and 89 runs respectively. With some more power hitting by the lower order Tower Hamlets ended on 246 for 9 in 40 overs. The second innings began with the slow start which could not be capitalised on later in the day. Despite a middle order resistance by John Turner and Jimmy who ended the day with 45 and 53 not out respectively. A splendid bowling effort by Ahammad Rabby and Shakeel Ahmed taking 2 wickets a piece, followed by Jubayed Miah cleaning up the tail by taking 3 wickets for 8 meant Hackney ended their innings at the 39th over for 207. With Shakeel Ahmed's all-round effort backed up by some quality bowling by Jubayed Miah and equally splendid batting by Jakir Hussain Tower Hamlets won their last game of the season by 39 runs. Ending with a 5 game winning streak despite an opening losing streak of 5 games.
Run glut at Springfield Park sees Bloody Lads (303/3) chase down Canary Wharf's gigantic total of 302/5 in 7 wicket win

On a hot and blustery end of August day in East London, Canary Wharf CC won the toss and put themselves into bat.

Canary Wharf started very confidently with Nipak (44) and Charan (129) racing to 62 off 10 overs. Nipak fell to Tom Clarke (43-1) but this brought the BLCC little relief as Sid (51*) came to the crease and scored 50 off 42 balls before having to retire hurt from a Kunle Adegbola Philips (90-2) yorker to the toe. The BLCC's bowling was not bad (Powell 37-2 the pick) however they were badly punished by poor ground fielding, too many dropped catches, a lightening quick outfield and some very good batting from Canary Wharf, especially Charan who went on to get a big hundred with a range of shots around the ground. Canary Wharf ended up scoring 302-5 off 40 overs and the BLCC went into the breaks with their heads thoroughly down.

With the clouds racing in, rain spitting and the prospect of a huge defeat on the cards, the BLCC would be the first to admit that hope started to fade but Tom Clarke (35) and Joseph Ridout (15) came in and created a good basis of an innings, leading us to 54-2 in the 14th over. When Kunle Adegbola Philips (105) and Ivo Hobson (113*) met at the crease, the BLCC needed 9.5+ from each of their remaining 26 overs. With minimum fuss and a few maximums, the industrious pair went to work, allowing very few dot balls and dispatching the bad ones to the boundary. While they consistently scored 12-16 runs an over the target began to crumble and so did Canary Wharf's previously excellent bowling (Dhanesh's first 3 overs went for only 2 runs). When Kunle finally got out (stumped off the bowling of Neepak) the BLCC were 271-3 off 36 and needed 32 off the last 24 balls. In a tense finale Jack Ensor (13*) and Ivo Hobbs batted and ran excellently to provide the BLCC with a famous win, the last runs coming as leg byes after Ensor missed an attempted reverse sweep. The BLCC fans (the other 9 players and newly born Bobbi Roberts) streamed onto the pitch in jubilation before joining Canary Wharf at The Anchor & Hope for a few hours of classic debrief.

There were also wins for Fields (242/9) over Clapton (202/10) and Hackney (216/10) over Camel (102/10) but no match report was received for either game.

With Fields and Hackney equal on 16 points the title goes down to the decider on Saturday 7 September at Millfields!
Follow the site to get the latest news and results straight to your email