North East London Cricket League

North East London Cricket League
News Report
Tower Hamlets renaissance sees them beat the Lads while Pacific and Bloomsbury both record victories
13/08/19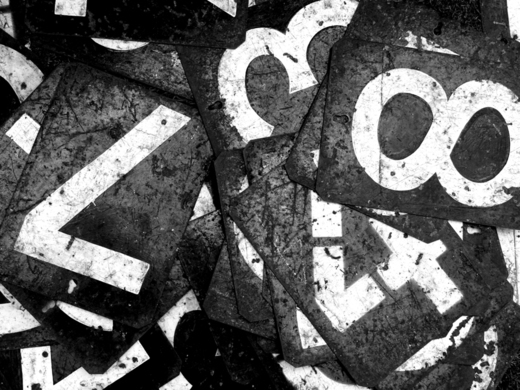 Tower Hamlets (116/6) crush Bloody Lads (115 all out) by 4 wickets

In the first innings Bloody Lads CC were out done by the brilliant bowling of Tower Hamlets CC. With brilliant spells from Mohammed Jony, Ruhin Miah and Jakir Ahmed who ended with 2 for 7, 2 for 22 and 2 for 15 respectively. This resulted in Bloody Lads being bowled out for 115 in the 31st over.
The Hamlets innings followed and while couple of wickets fell early Illyas Ahmed and Nasir Ahmed steadied the ship and ended with 29 amd 30 respectively. Finally, Mahbub Hussain added a captain's knock of 32 to get Tower Hamlets over the line. The day ended with Tower Hamlets winning by 4 wickets on the back of an outstanding bowling performance from Tower Hamlets.
Pacific (217/7) cruise to victory over St Clements (180 all out) after Chasseaud and Syed jump-start innings
Pacific cruised to a third NELCL victory of the season on a day that was a montage of the best of the British summer – torrential rain, a passing wedding party and a failed attempt to help some geezer with a flat battery get his motor started.
Skipper Toby Chasseaud top scored with 88 – moving to second in the all-time Pacific runs chart chart – as his 103-run sixth wicket stand with Arsalan Syed (40) took the score towards an impressive 217/7.
Opener Paul Rajkumar (23) and Archie Faulks (17) made promising starts but both were bowled trying to accelerate, meaning Chasseaud and Syed came together at a parlous 98-5. Early in their partnership the rain came, forcing an early tea and providing the opportunity to help a marooned motorist.
As the rain eased off, the pitiable petrol-head – who had no doubt heard talk of Pacific's fabled altruism – asked for help pushing his car down the hill. Faulks, Keyana Sapp, Will Gingell and Will's flatmate Alex Cannon (who is also keen to turn out for Pacific) obliged, pushing the car down the hill, up the hill and back down the hill.
But the ill-starred auto-lover could not get the ignition to bite and was left in the car park waiting for a good samaritan with a set of jump leads as Pacific eyes turned back to their own innings, which was itself in danger of stalling.
Chasseaud and Syed had other ideas, though, and powered through the gears with some big hitting and circumspect defence. Before long the sky was blue, sixes were raining down, Pacific had passed 200 and all was well. And what's this? A gleeful gearhead speeds past in his vivified Vectra, thumbs up and horn honked to the Pacific lads en route to more wild scrapes on a summer's afternoon.
After the innings break, on a quick outfield and with one very short square boundary a strong St Clements batting line-up will have fancied their chances of chasing down the total as they began their response in aggressive fashion.
Pacific's opening bowlers Sam Howes and Arsalan Syed were more than equal to the challenge, though, and by bowling tight lines gave – in a possible satirical nod to warders at New York's Metropolitan Correctional Center – the top order enough rope to hang themselves.
Fail to pay due respect to Pacific pacemen at your peril. A series of rash shots, induced by tidy bowling, and fine catches throughout the innings (take a bow Rajkumar, Siddiqui, Mehta, Sapp, Syed and Gingell) meant only one St Clements batsman (Afghan with 44) went beyond 20.
After the early wickets Pacific always looked ahead of the game despite a couple of frustrating partnerships and change bowlers Gingell, who soon found his feet and took two important debut wickets, and Sapp eased any fears of an unlikely comeback.
The St Clements lower order fought admirably, with No 11 smashing a couple of boundaries, but were well short when Mark Mehta came on to wrap up the game with an off-spinner the batsmen edged high to Gingell.
The last word on an eventful day should go to skipper Chasseaud who admitted to feeling nerves as he walked to the crease seven runs short of Steve Lay's 9,707 runs and second place in the Wisden statistical cricketing record book scoring list.
He left the crease 81 runs ahead of Lay, and 520 runs behind Jon Webley's 10,308, a total Chasseaud could even have hopes of passing in 2019. Watch this space!
Bloomsbury (257 all out) dismiss Camel for 209 to win by 48 runs
A toss that neither captain wanted to win saw Bloomsbury choose to bat on the windiest days cricket many present had ever experienced. Constant removal of small branches from the wicket can now be added to the list of excuses for slow over rates but despite the awkward conditions both teams put on a decent display.
Bloomsbury's openers put on a solid foundation both reaching 32 but the batting was restricted by some tight bowling from both Camel openers and the 1st change at either end. As we reached the final 10 overs Camel would've been hoping to restrict Bloomsbury to 200 while Bloomsbury would've been hoping for 220. Then Sumon JB and Shohel came to the crease, down the order due to arriving late and made up for lost time putting on a quick fire 80 between them to get Bloomsbury up to the 250 mark.
Camel's chase didn't start well with 3 wickets falling early on and one retired hurt due to one that spat up nastily. Then A.Scott (95) sparked the revival assisted by a couple of middle order batsmen and suddenly the chase was on as they were ahead of the run rate at drinks with 133 on the board. With retired hurt batsmen coming back to bravely to the crease to help out the cause Camel were unfortunate not to chase it down and may have done had it not been for Uzzal coming on and taking 4-21 cleaning up the tail to ensure Bloomsbury got over the line. Tough conditions with cricket the winner.
Follow the site to get the latest news and results straight to your email