North East London Cricket League

North East London Cricket League
News Report
Wins for Clapton and Daman while Fields go top
13/07/18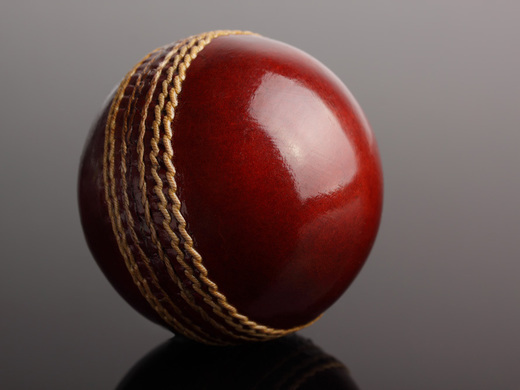 London Fields coast to win over Bloomsbury
London fields bowled first, after having lost the toss. On a ground that was a weird mix of a Mumbai maidan and lush green top - the opposition started aggressively. "Lanky Laurie" fought back picking up wickets regularly (4 in total) with Upen providing a great composure. Stats won't show the number of times he beat the bat. While Bloomsbury was going at it from the start, an almost 6 an over rate was not able to stop the wicket flow. At 99/5 at the first drinks break (15 over - and we all needed it!), the match was well poised. Enter - Troy. He bowled with full heart and a head band to boost. The runs continued to flow from Din and Asif's bat who maintained a great partnership as Vijay and Rupert didn't quite find their rhythm today. It was broken by a great backward running catch from Herschel off Troys bowling - helping him to get 4 wickets overall. With the continued fall of wickets, Bloomsbury ended with 206 in just 31 overs.
With "Its coming home" chants in the background, it was not clear whether it was meant for the 11 players on the pitch in London or the pitch in Russia. Either way, Alex and Kartik took that in the positive spirit and provide a solid 80 run opening stand in the first 15 overs. With the first drinks break taking its first victim (Alex), Captain Vijay came to the crease to continue the chase. A couple of customary fours later, the spin duo of Hiru and Arif applied a lot of pressure on the run rate, making it at some stage go above 6 an over. Vijay held his bat with a brilliantly timed innings of 69. With Kartik falling at the second drinks break and the score at c140 - London Fields needed only 68 runs in just under 10 overs.
Tease pushed Vijay hard for doubles as run flow finally increased. As it went down to run a ball, Herschel got in with the team score at 180 or so. 3 boundaries from him helped the pressure releasing runs towards the end. Another nail biter where London Fields were able to hold their nerve and win the game.
Camel restrict Sov to seal win
On a hot day and with some seriously variable bounce in the wicket, tight and canny bowling by the Sovereign's veteran bowlers Lucius (2/14), Nick (2/14) and Freddie (3/33) together with a long 8 over spell from Jamie (3/33) meant that Clapton & Oval finished with a below par score of 153 all out. Only COCC's Ishmail got among the runs, top scoring with 48. But it didn't look to be nearly enough with such a fast out field and a strong Sovereign batting line up.
Defending a low score meant that COCC had to start strongly to have any chance. In opening bowler Ishmail (who also top scored with the bat) they had a talisman who combined with other opening bowler Taha to have Sovereign at 41/4 after 10 overs. An incredible finger tips catch in the slips by Ishmail off Taha gave the momentum to COCC and the possibility of an unlikely victory. But a steady and unruffled knock by the Sov's Nick Franks guided them to 93/4 before the reintroduction of the COCC's opening bowlers took some quick wickets. But with so few runs to play with it took an incredible diving catch by Ankit to rest momentum back before the introduction of Aussie off spinner Lachie turned the game, first bowling the redoubtable Nick before running through the Sov's remaining batsman to finish with figures of 3/16 off 3.4 overs and record a memorable victory for Clapton & Oval by just 9 runs.
Follow the site to get the latest news and results straight to your email